Looking for a more creative approach for your next corporate meeting, fundraiser, or private party?
More than a backdrop for selfies, interactive art installations can inspire dialogue and enrich the attendee experience. Here are two ways you can infuse your next venue with original art to create an unforgettable evening.
Use Projected Lights to Transform a Venue
Are you tasked with building out a raw space? Wide open, minimalist or modern venues can be a challenge to design. Instead of trying to soften the impact of a cavernous venue with inviting nooks, embrace it! Stark, open spaces are the perfect tableau to your audience right off the bat with video mapping projection.
Video mapping – sometimes called 3D projection mapping – can turn any surface into a dynamic video display. Using specialized software, the projected image is warped and masked so that it perfectly fits any shape. Or, as shown in the video below, can even be used to bring paintings to life:
Planning a product launch event? Audi used video mapping to highlight the motion-tracking technology featured in their new A5 coupé. With skillful application, video mapping can be used to turn almost any information session into an engaging experience. In his 2017 TedX Talk, Joe Crossley shared how he's using the technology to immerse students inside a dividing cell when teaching biology.
Or, projection mapping can be combined with audio to simply create ambiance at an event.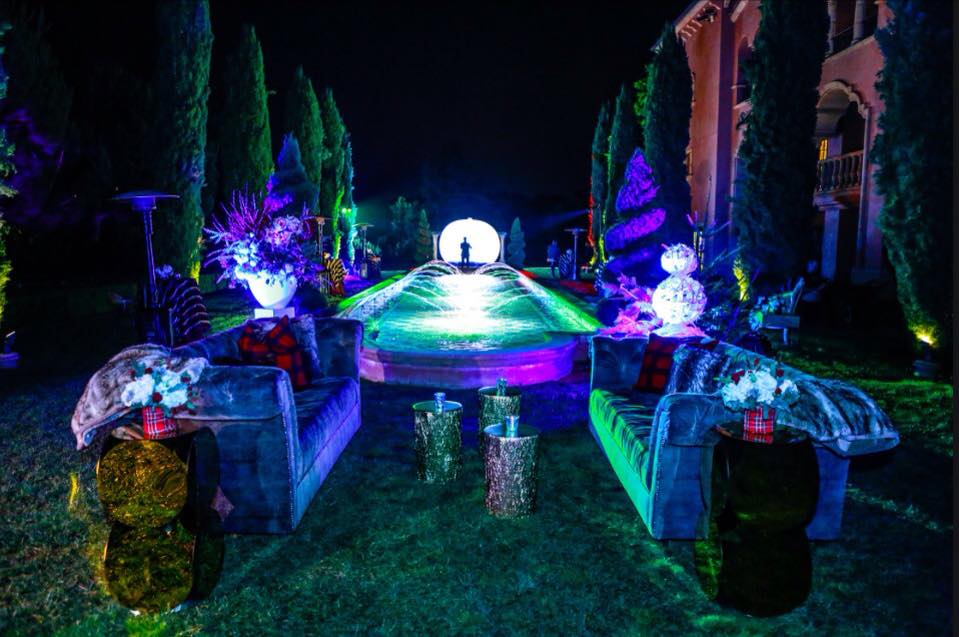 To design a space that enhances projection mapping elements, decorate with a few spectacular pieces of furniture to give the venue an interesting twist – like our unique Deux Chair in white. Decorate the bland background with sculptural elements that act as an additional canvas for art projection. Need ideas? Our Mezzo Vases would add interest to any tablescape. Or, arrange several of our chromed Orion Highboy tables around your venue for surface areas that reflect projected lights.
Feature Local Artists in an Installation
Is your event more funky fresh than high-tech polish? Consider contracting local artists to create a mural that matches your event theme!
Even better, if you're planning to use an outdoor or mixed space, consider making the mural's creation entertainment during your actual event! After all, watching an artist create is far more exciting than entering a space to see the finished project.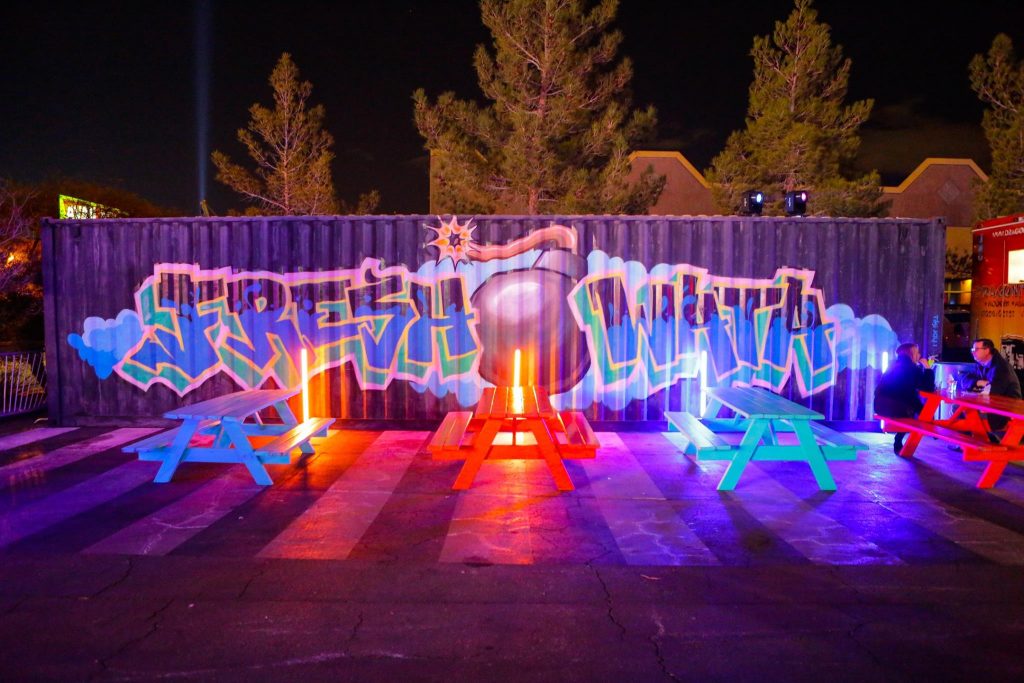 In lieu of traditional seating, set up picnic tables, lounge areas, and swings to give attendees a good view of the artist's progress while they enjoy the evening. If there's space, consider enhancing the playground vibe by incorporating oversized lawn games or even our rentable ball pit for added entertainment.
Murals don't have to be permanent, either. With a little creative planning, you can construct a large backdrop from butcher paper, wood, reclaimed pallets, stacked boxes, or interlocked canvases.
Is the purpose of your event to raise funds? Consider auctioning off individual segments in a fundraising auction. Not only would attendees have the chance to own a piece of original art while supporting your cause, they would have the unique experience of having seen it created.
FWR Studio Brings a Uniquely Creative Perspective to Event Planning
From event themes to visual décor and lighting, we love to plan the transformation of event venues into exciting and engaging visual experiences for our clients' guests. Contact us to learn how our all-star planners deliver a full-service experience.